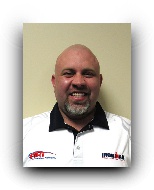 Certified Active Release Techniques (A.R.T.) ® Provider (Since 1996) of the Upper & Lower Extremity, Spine (Full Body), Biomechanics, Nerve Entrapment & Master Class.
Certified Provider of The Graston Technique.
Certified Functional Dry Needling Provider.
Certified in Functional Movement Systems (F.M.S.) & Selective Functional Movement Assessment (S.F.M.A.) screening, assessment and corrective exercises.
Official Provider for the A.R.T. ® Ironman Provider Network.
8-Time IRONMAN Event Physician: Kona World Championships (5-times) and Florida Qualifier (3-times).
Featured in Muscular Development with IFBB Legend & Australian Grand Prix Winner, Lee Priest.
Ringside and Team Fight Doctor for Multiple Boxing & Mixed-Martial Arts Championship Title Bouts, including the World Boxing Association, International Boxing Federation, Ultimate Fighting Championship, Pride Fighting Championship, & World Fighting Alliance.
Doctorate of Chiropractic with extensive study in rehabilitation &
physiotherapy from Texas Chiropractic College, 1997.
Advanced Clinical Studies & Rotations in Orthopedic & Physical
Medicine Rehabilitation (The Spine & Rehab Center in Austin), Core
Conditioning & Scientific Back Training (The Chek Institute) and
McKenzie Therapy (TCC).
Treats Elite Professionals & Amateurs: NFL, MLB, IFBB, PGA, NHL, UFC, IBF, WBA, IHL, Olympians, Track & Field, NCAA, Powerlifters, Strongmen Competitors, Runners, Cyclists and Ironman Triathletes.
Personal Hobbies: Mixed-Martial Arts, Weightlifting, Mountain Biking, Golf & Swimming